Sharing proxies with other GrantProxy users
Understanding GrantProxy sharing codes
When you install the GrantProxy extension you will automatically be assigned a GrantProxy Share Code. This code can be viewed by going to the Account tab of the GrantProxy browser panel: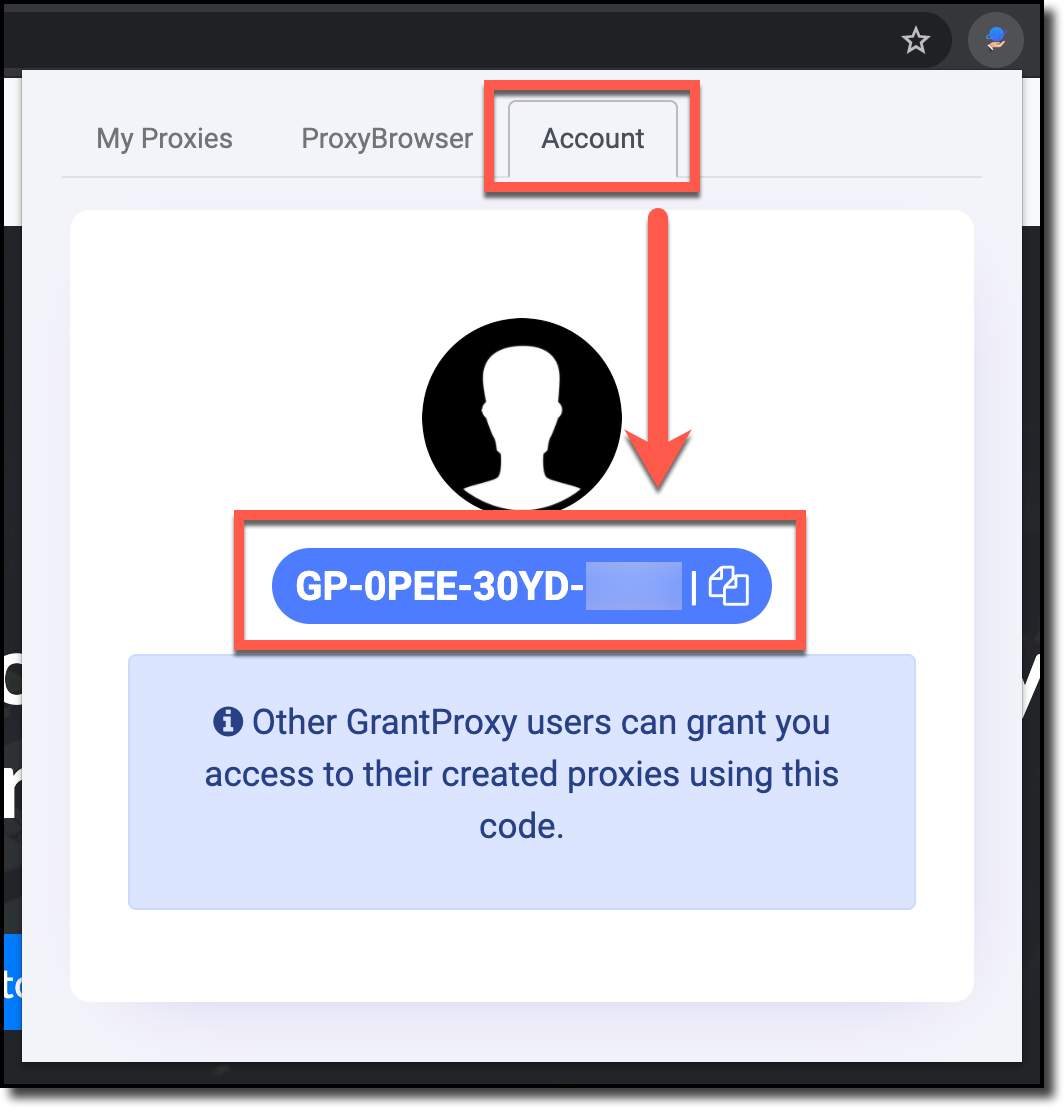 Clicking on the blue code box will copy the code to your clipboard to share with other GrantProxy users.
Sharing access to proxy via share code
If you have the Share Code of another GrantProxy user and you wish to grant them access to one of your proxies, click the Share button on the proxy panel: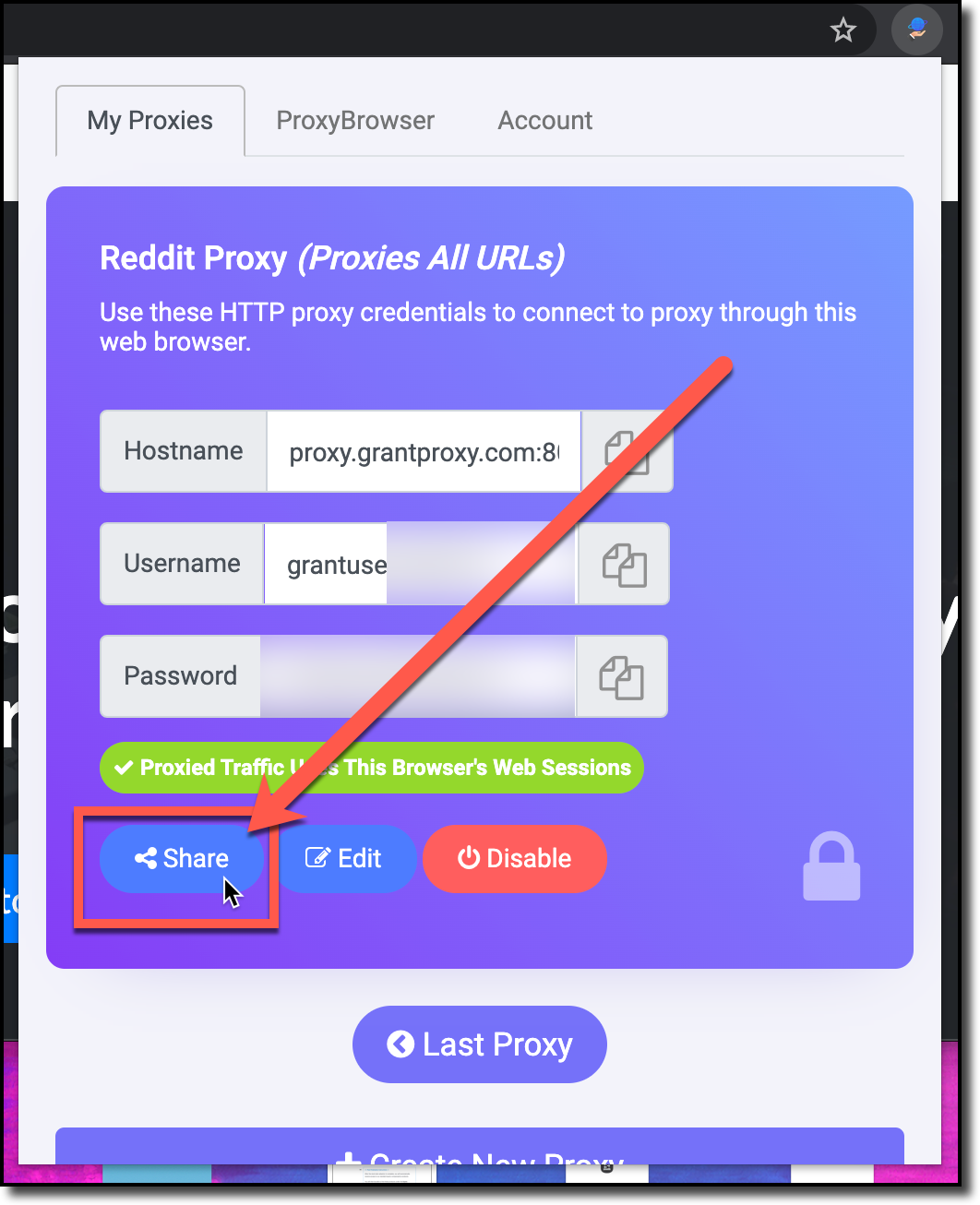 Then, enter their Share Code into the Share Code input field and click Share Proxy Access: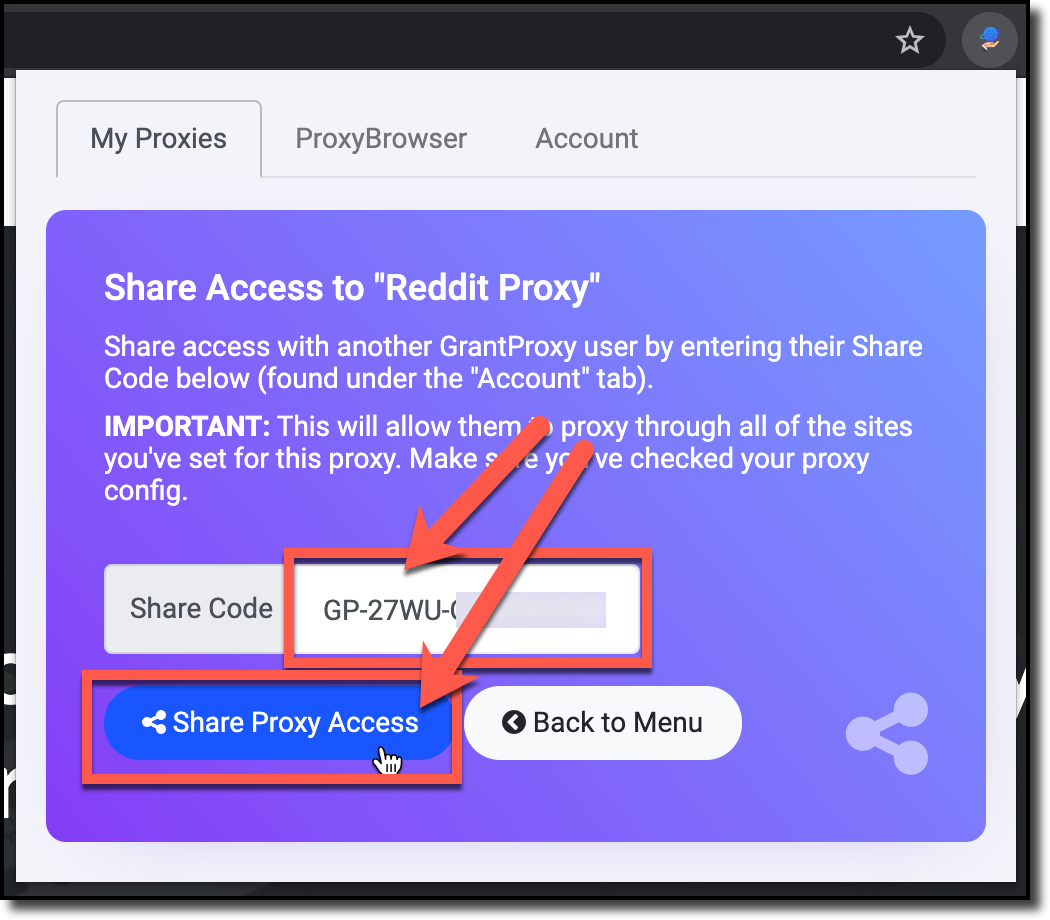 Revoking access to a shared proxy
You can revoke access to a shared proxy at any time by again clicking on the Share button of the proxy and clicking Revoke next to the GrantProxy user you want to no longer share access with:
Revoking access takes place immediately, once you click Revoke the GrantProxy user will no longer be able to browse using your proxy.
Accepting a share proxy offer
Once you've done so the other GrantProxy user will see a notification under their ProxyBrowser tab that you've shared a new proxy with them: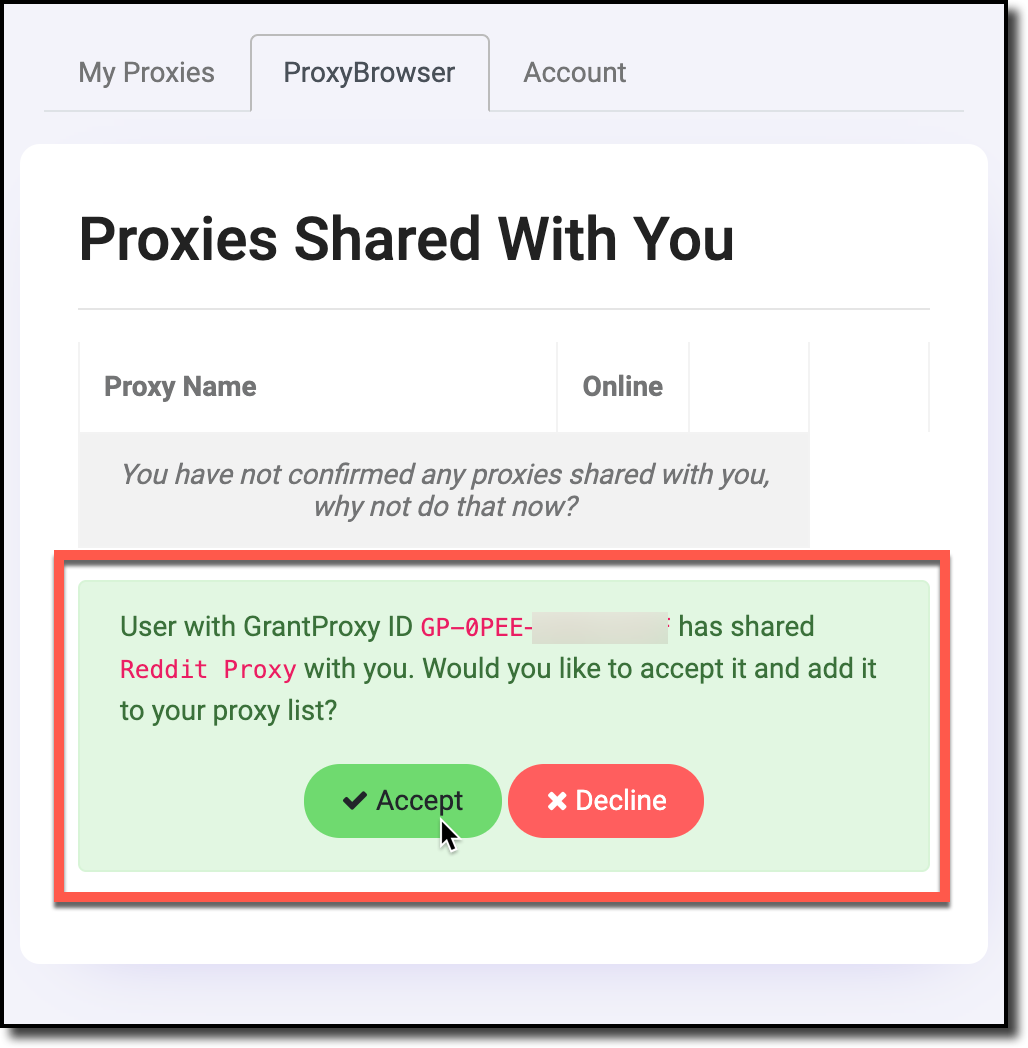 Using a proxy shared with you
If they accept your share offer, the proxy will show up under their ProxyBrowser tab and they can use the proxy by clicking the Launch button: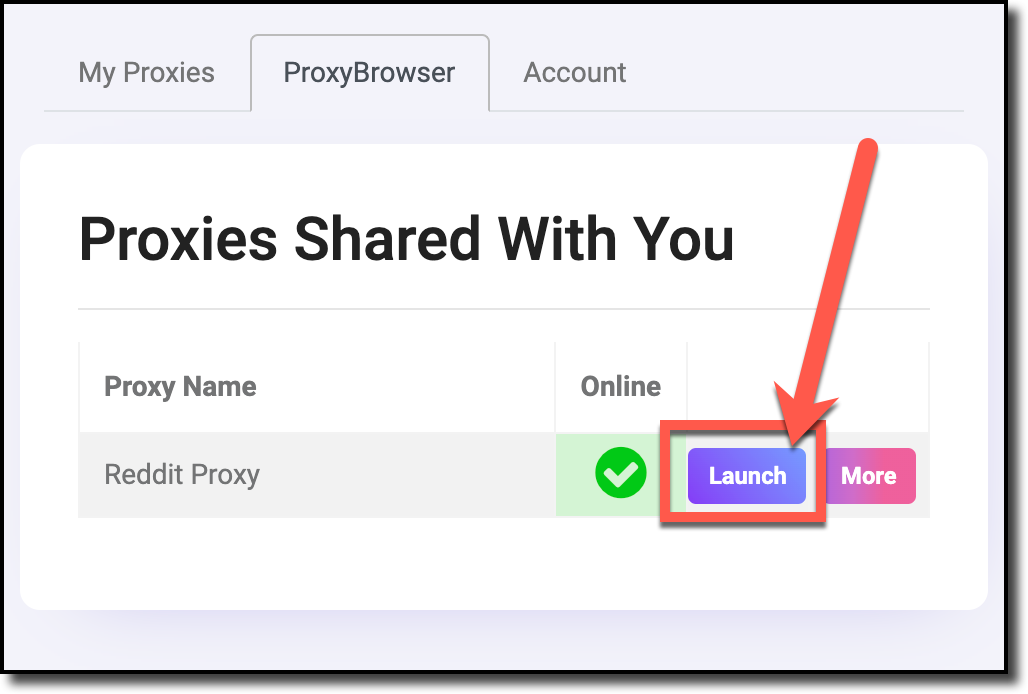 Renaming a proxy shared with you
To better label proxies shared with you, you can rename any shared proxy by clicking the More button, updating the name in the input field, and clicking the Rename button: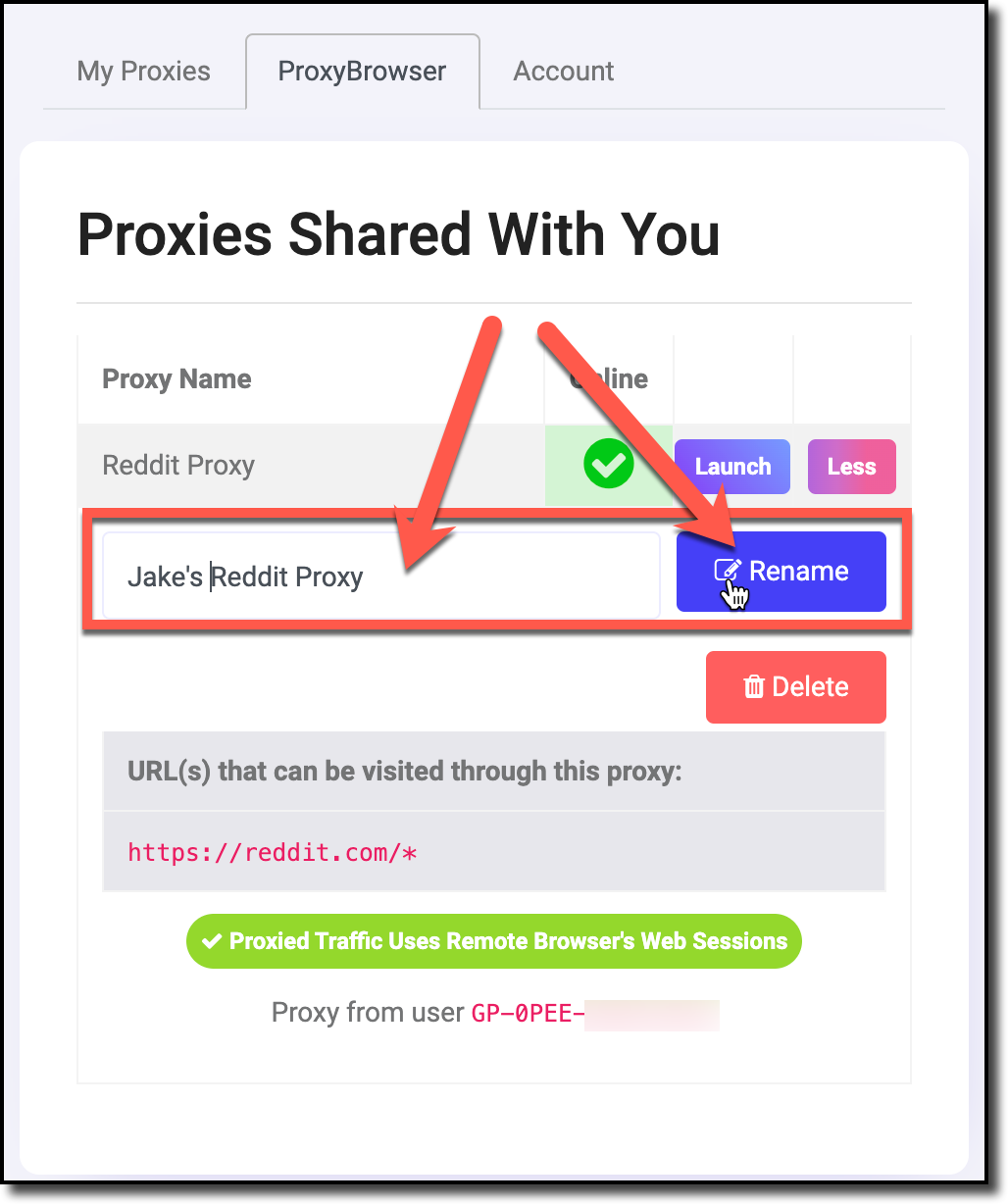 You can hide the additional options by clicking the toggled Less button.